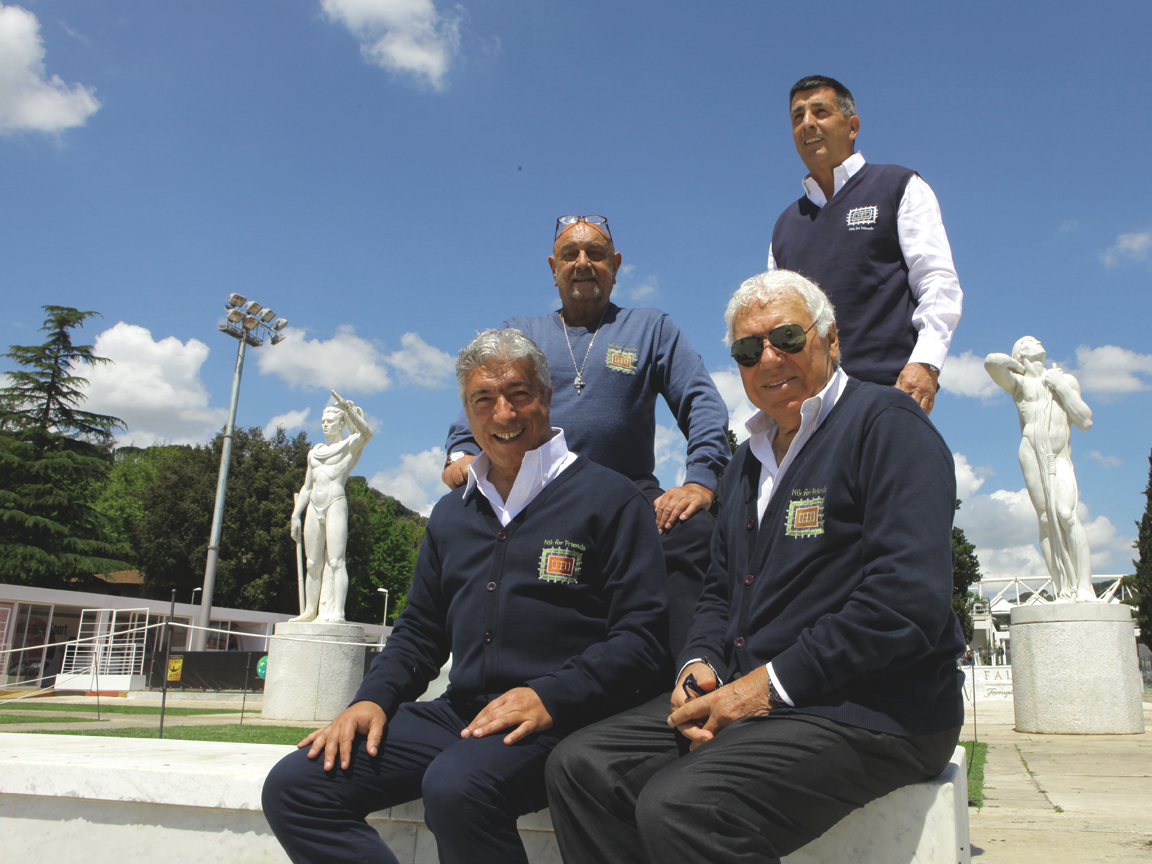 A brand conceived and created by Maurizio Sevi with three other friends who like to call themselves "Quelli del martedì".
The four friends are Nicola Pietrangeli, Maurizio Sevi, Bruno Liconti (known journalist) and Stefano Morandi (sports manager).
People linked by a deep friendship consolidated over the years through the pleasure of reuniting around the table which has led them to create a  beautiful convivial  among so many friends who have joined them continually Tuesday after Tuesday.
Friends, journalists, entertainers, culturalists, sportsmen and many others. It becomes almost impossible to remember all those who have joined this  ritual taste of being together that is repeated every week for lunch.
From here came the idea of ​​the brand "Nik for friends, quelli del martedì". The brand represents the field, named after Nicola Pietrangeli, which has 18 marble statues.
Thus was created, in limited series, the first 300 polo shirts and 200 t-shirts signed by Nicola. He personally gave these away to his closest friends, such as the Prince of Monaco and his wife, Paul Bonolis and many others.
During the international tennis tournament in Italy in 2016, Nicola Pietrangeli gave one of the last polo shirts to the President of the International Tennis Federation.
The wish of Maurizio, Bruno and Stefano is to finally achieve the manufacturing of a line of products and keeping with the style, the verve and elegance of Nicola,who has always been one of the greatest sportsmen of Italy.
Nicola's wish is to help, with a donation of income, "if ever it will be," so he likes to say with a smile, in helping humanitarian projects.